Project: City Poster Illustration 
For this project we were to select a city to create a poster for. This poster could illustrate any aspect of a city, whether it was a notable architectural feature, an event, or something else we felt defined the city and could attract visitors. 
In my research I found the Red Dress Run in New Orleans. This is a 5K that collects money for a charity (it changes from year to year) in which the runners run the race in... you guessed it... red dresses! I felt that this event would be very fun for me to illustrate because of the great color and character design potential.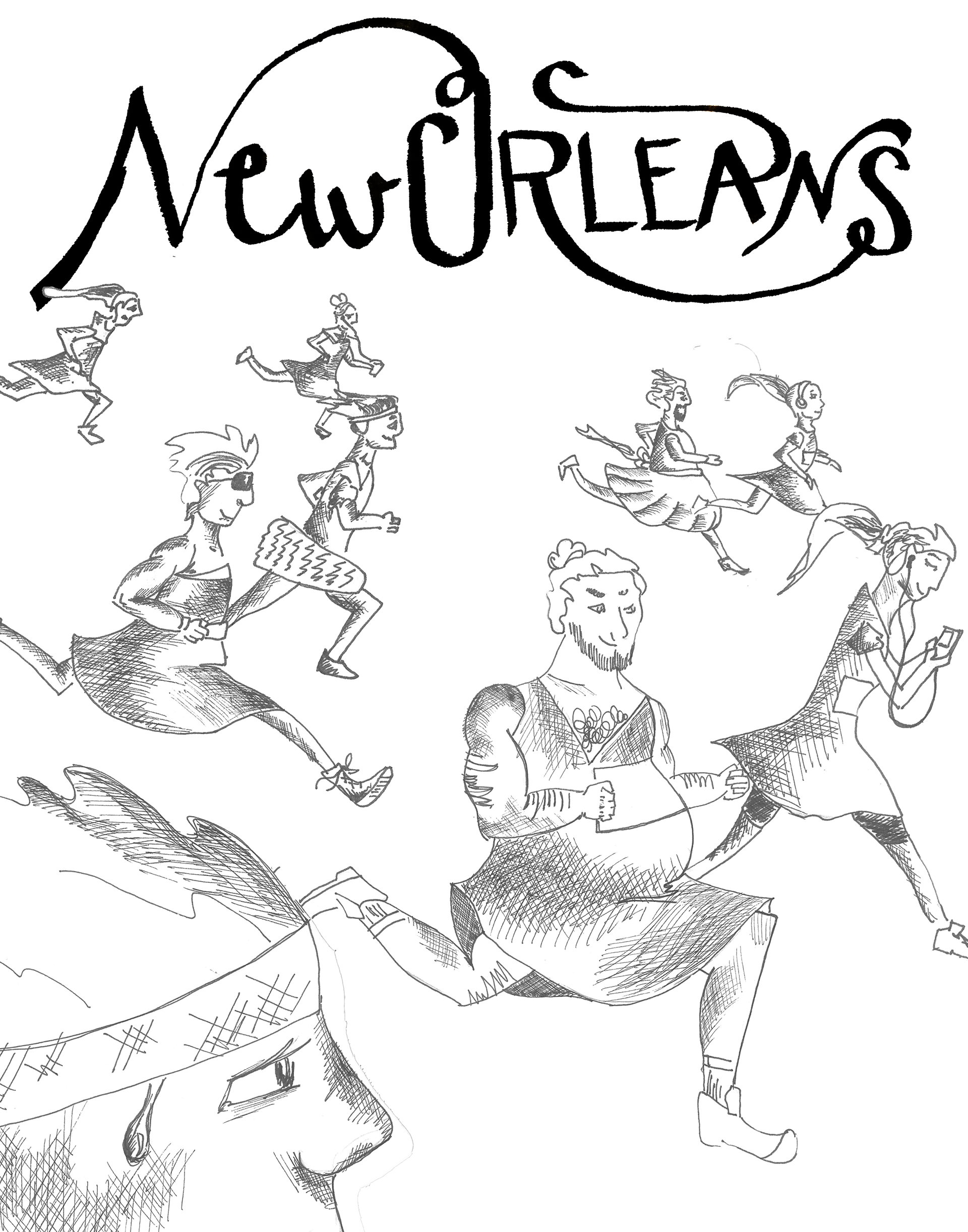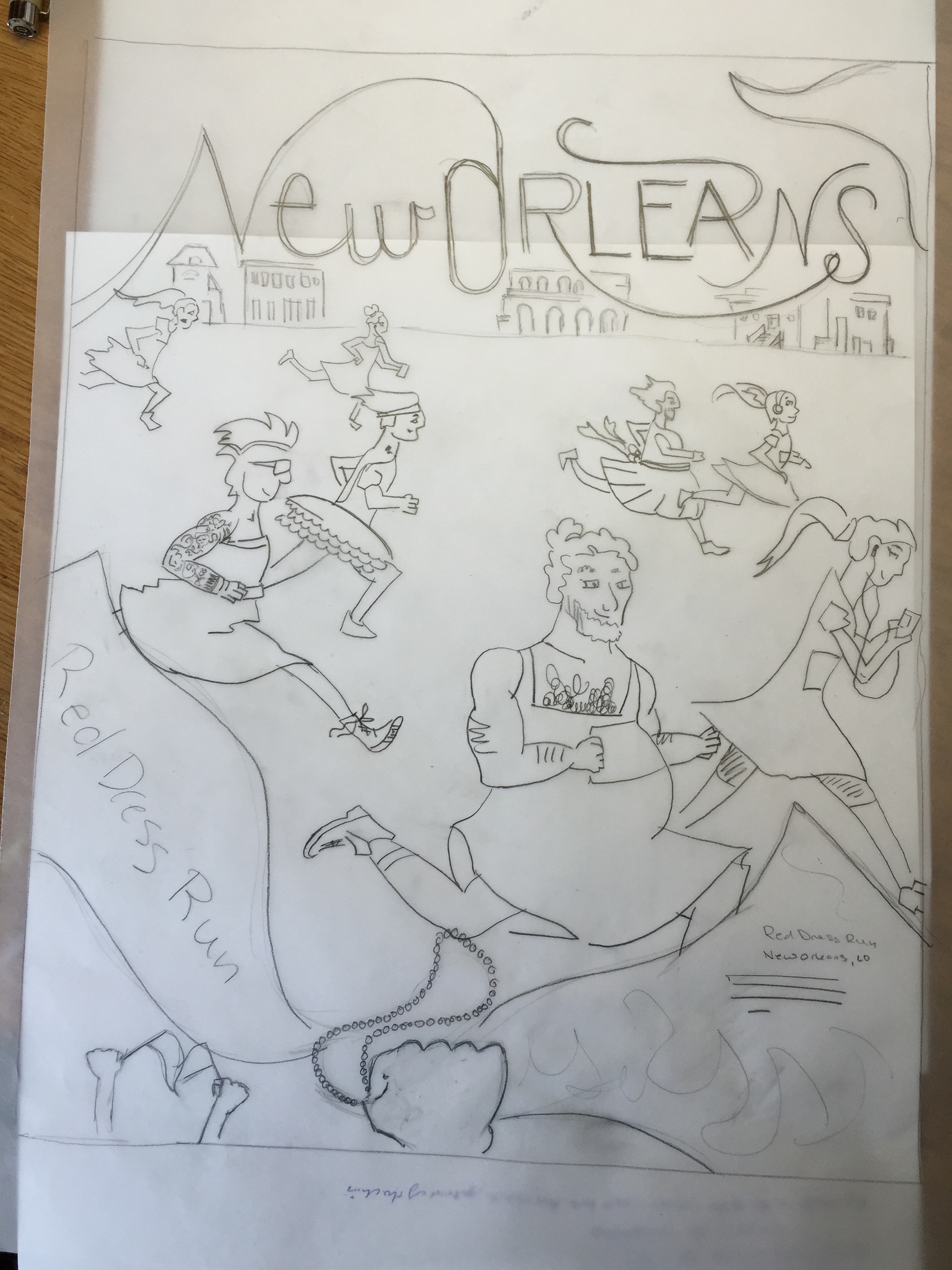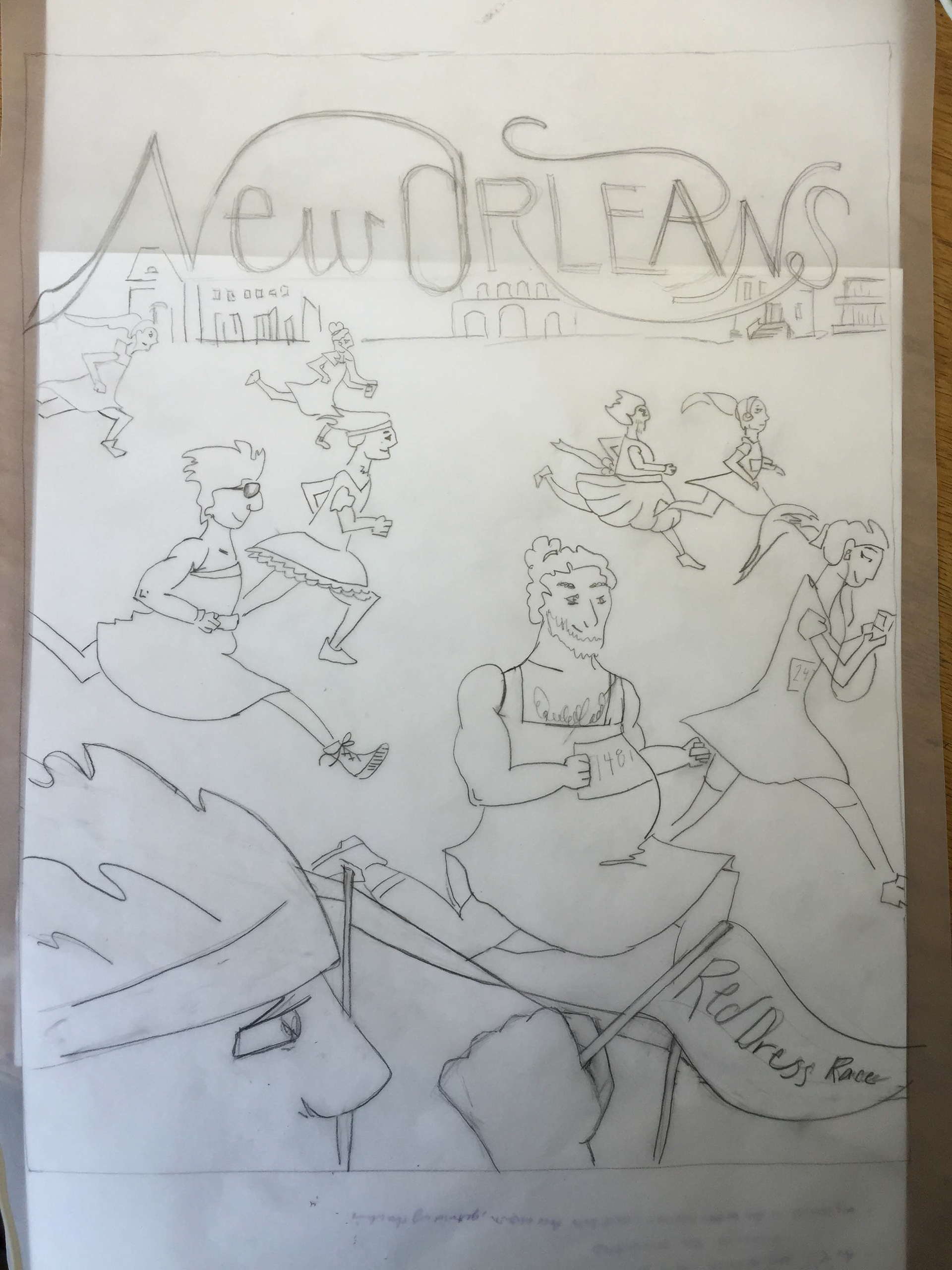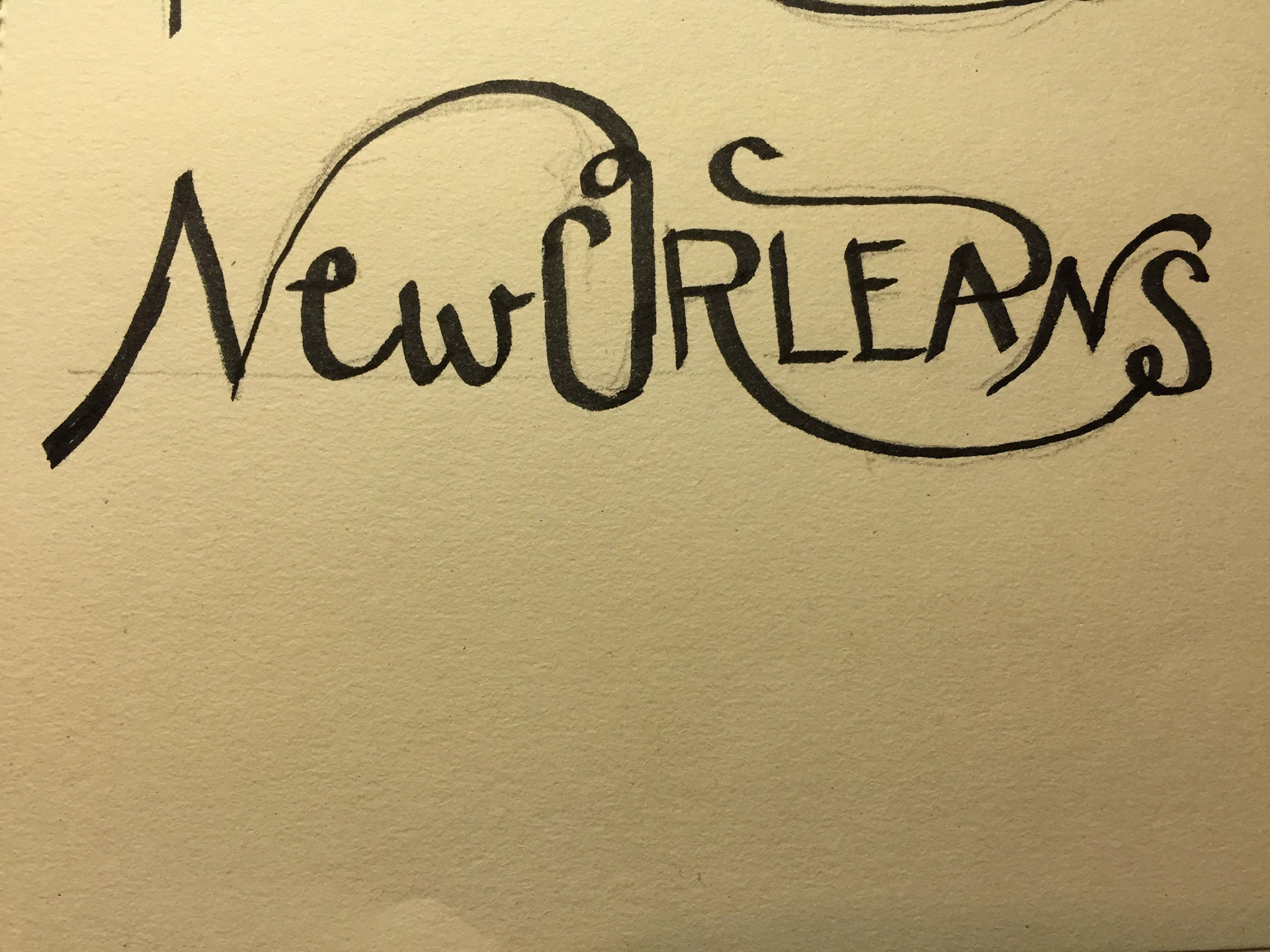 Over the course of this project, I tried to create a simple, minimal style that used a combination of traditional media and digital techniques. This has been one of my favorite projects to work on.
Thank you for viewing!
Take a peek at some other projects!