AK Steel Annual Report | Print
Annual reports can often be left under-designed and while the material they contain may not seem exciting to desire, there is plenty of opportunity for storytelling and detailed typesetting. 
For this project, I worked with AK Steel's annual report. In order to address the company's community engagement, I chose to use illustrations and light colors. I wanted to make the company seem more friendly and approachable, an active member of the community, rather than a distant manufacturer.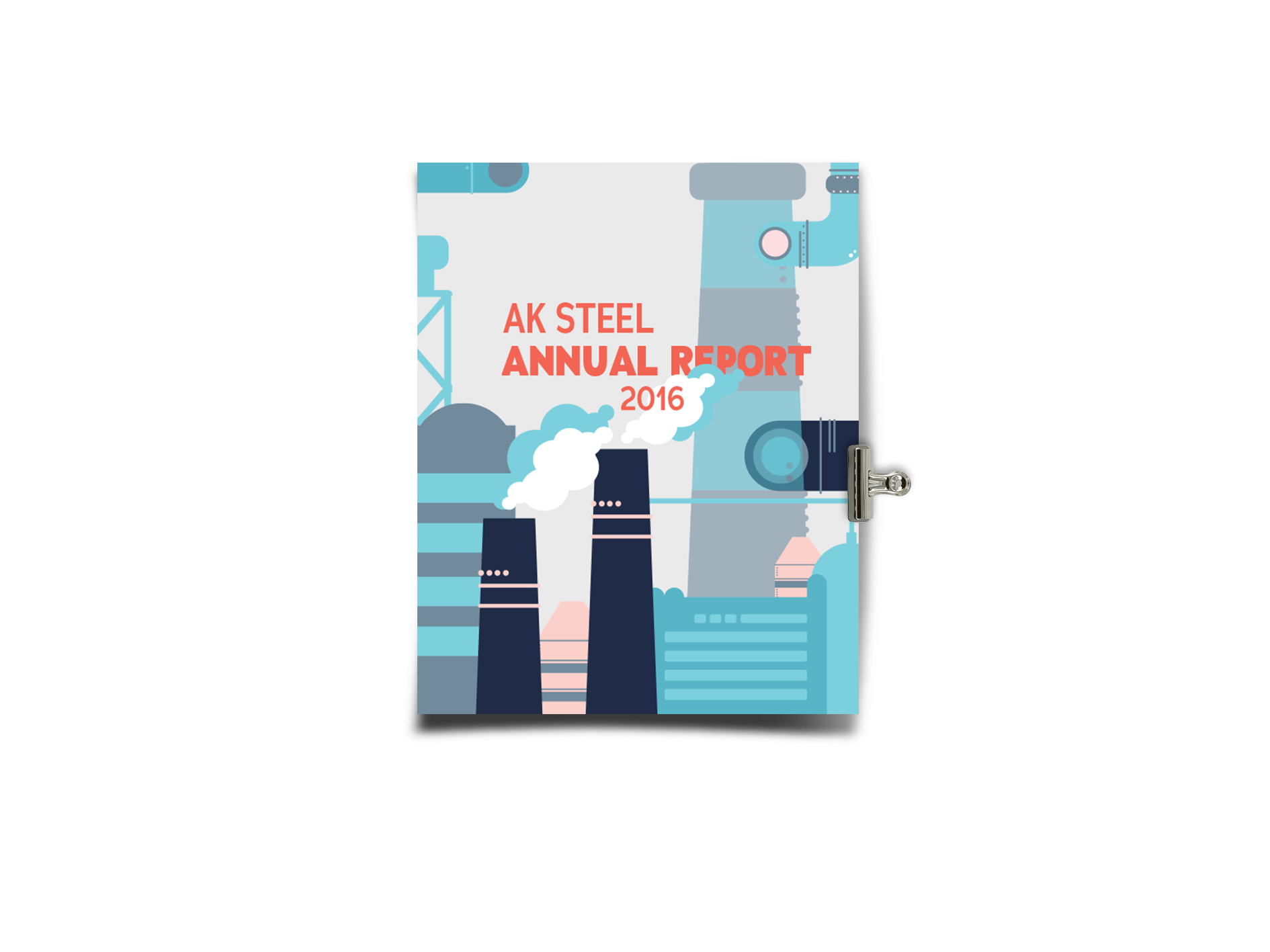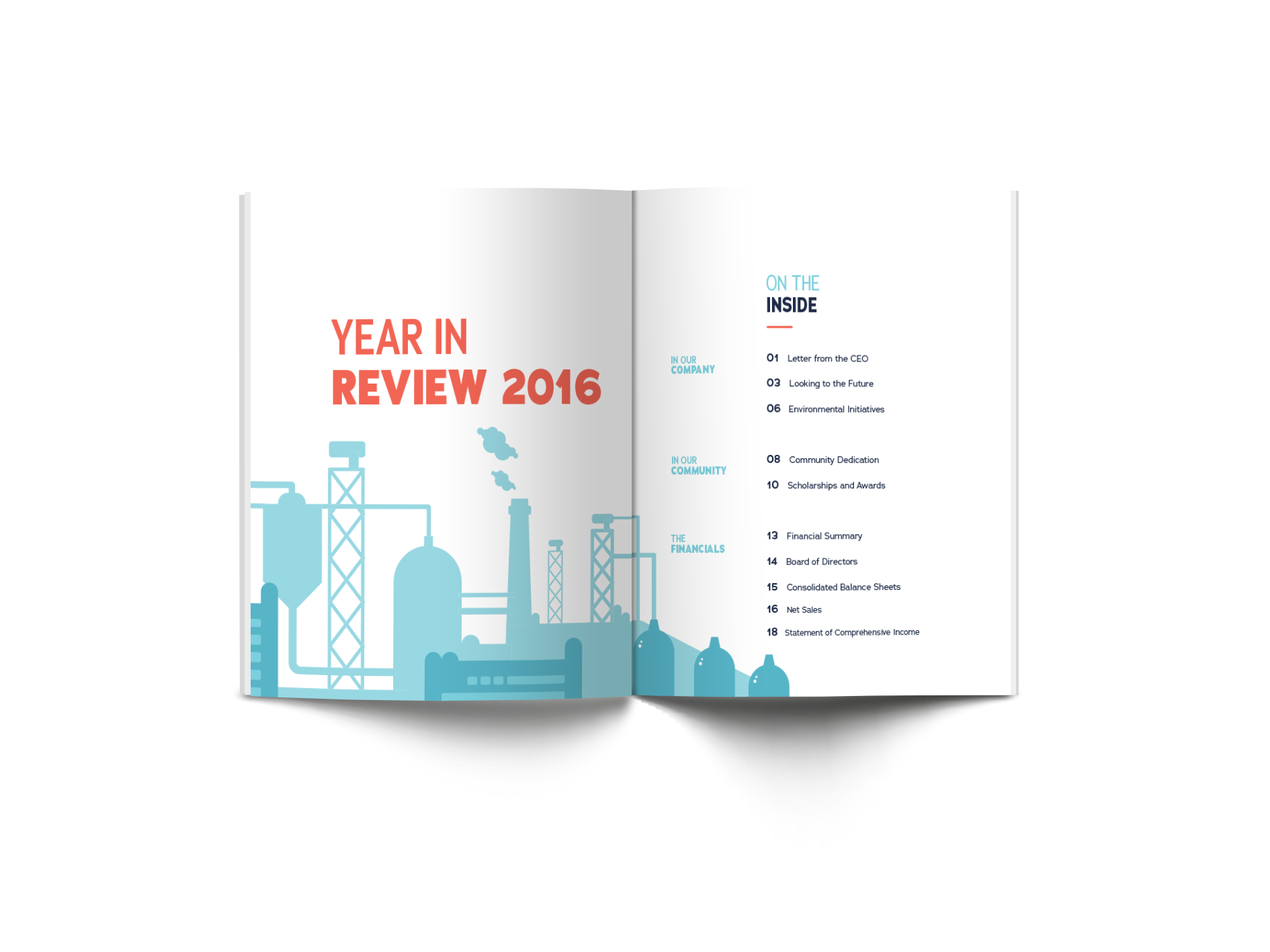 I chose to divide the report into three main sections. The first serves as an introduction to the company, the following section is dedicated to showing the many ways in which AK Steel serves their community, and the final section addresses the financials, the numbers and charts that typically make up the majority of annual reports.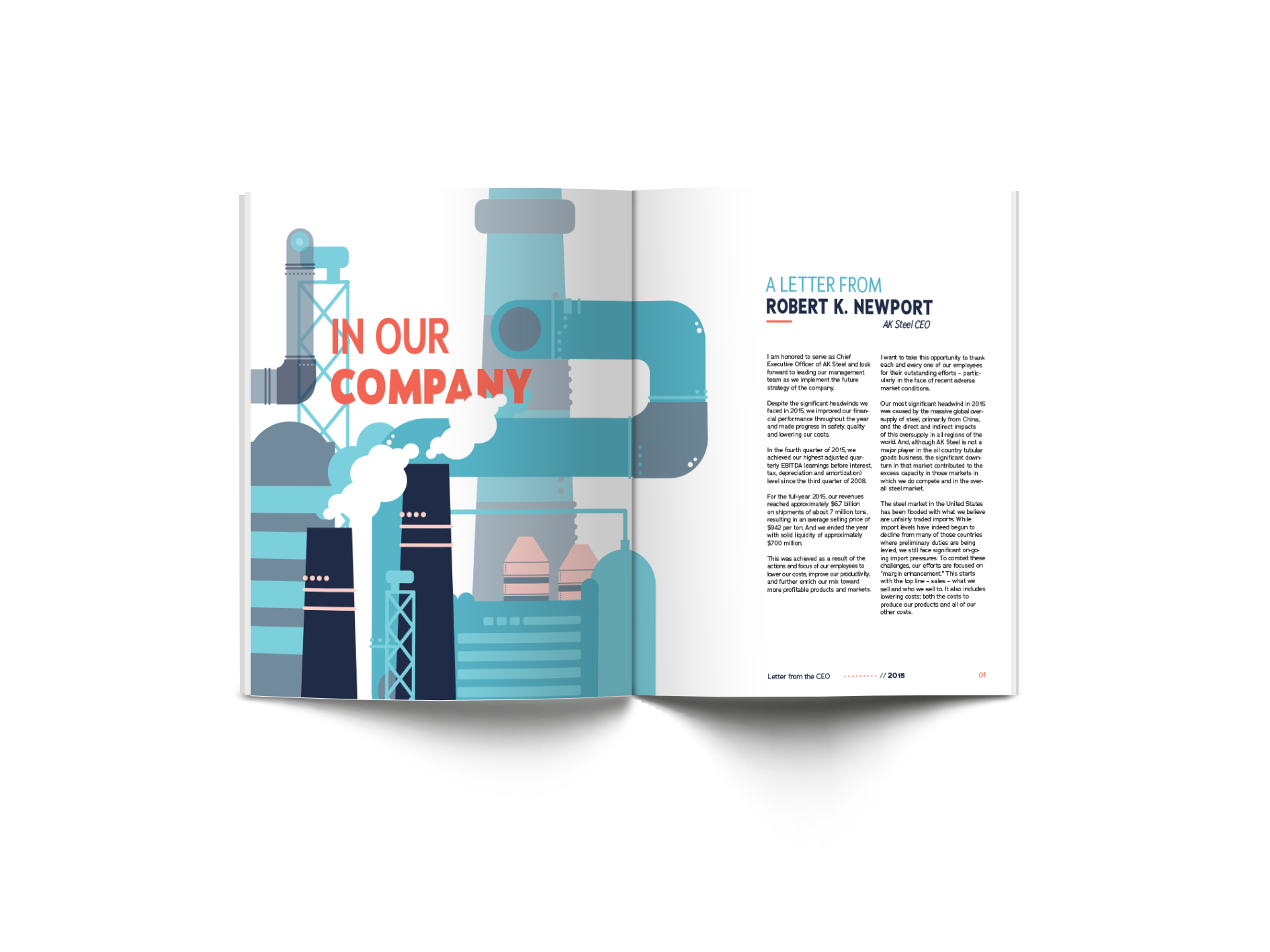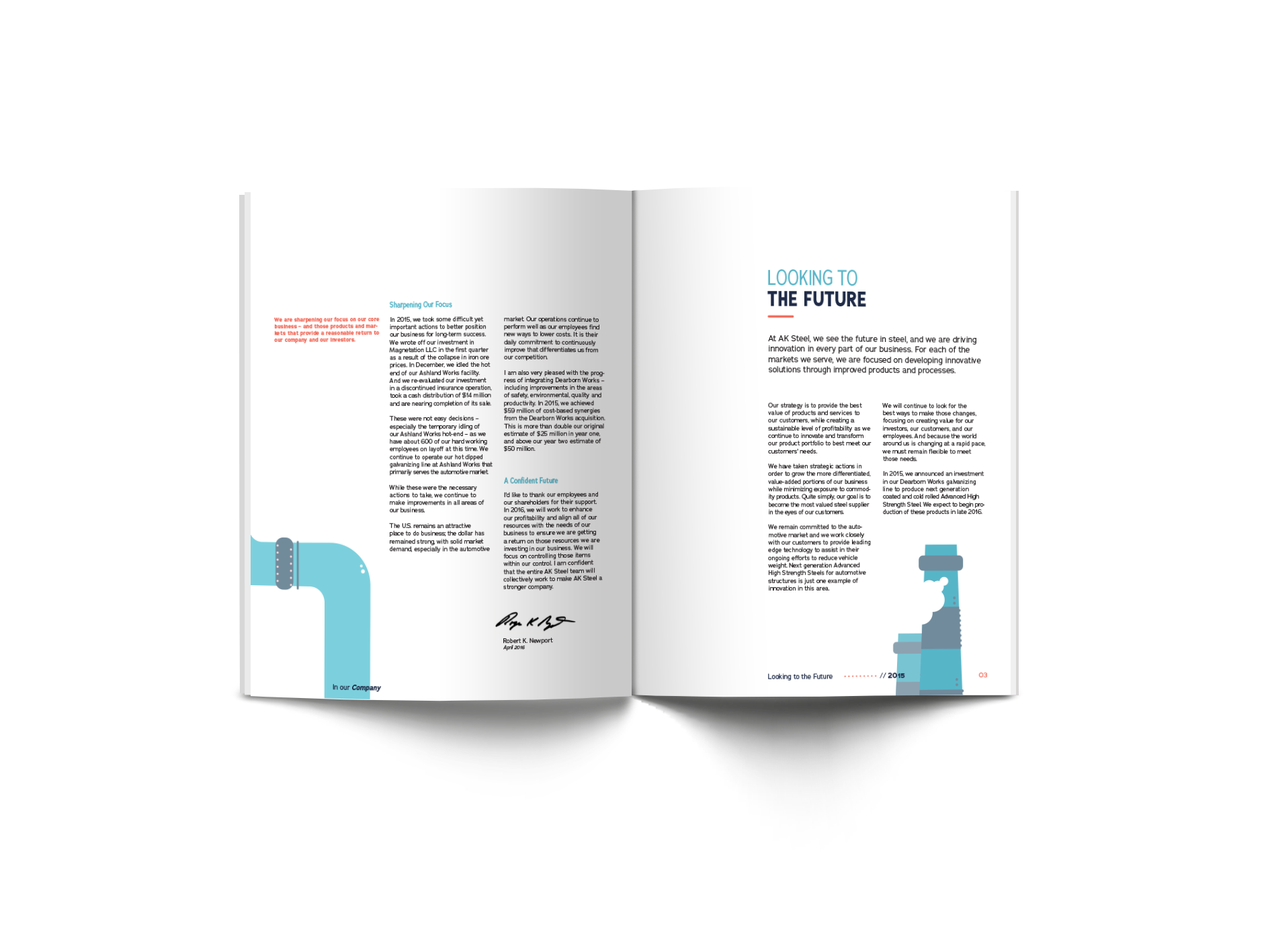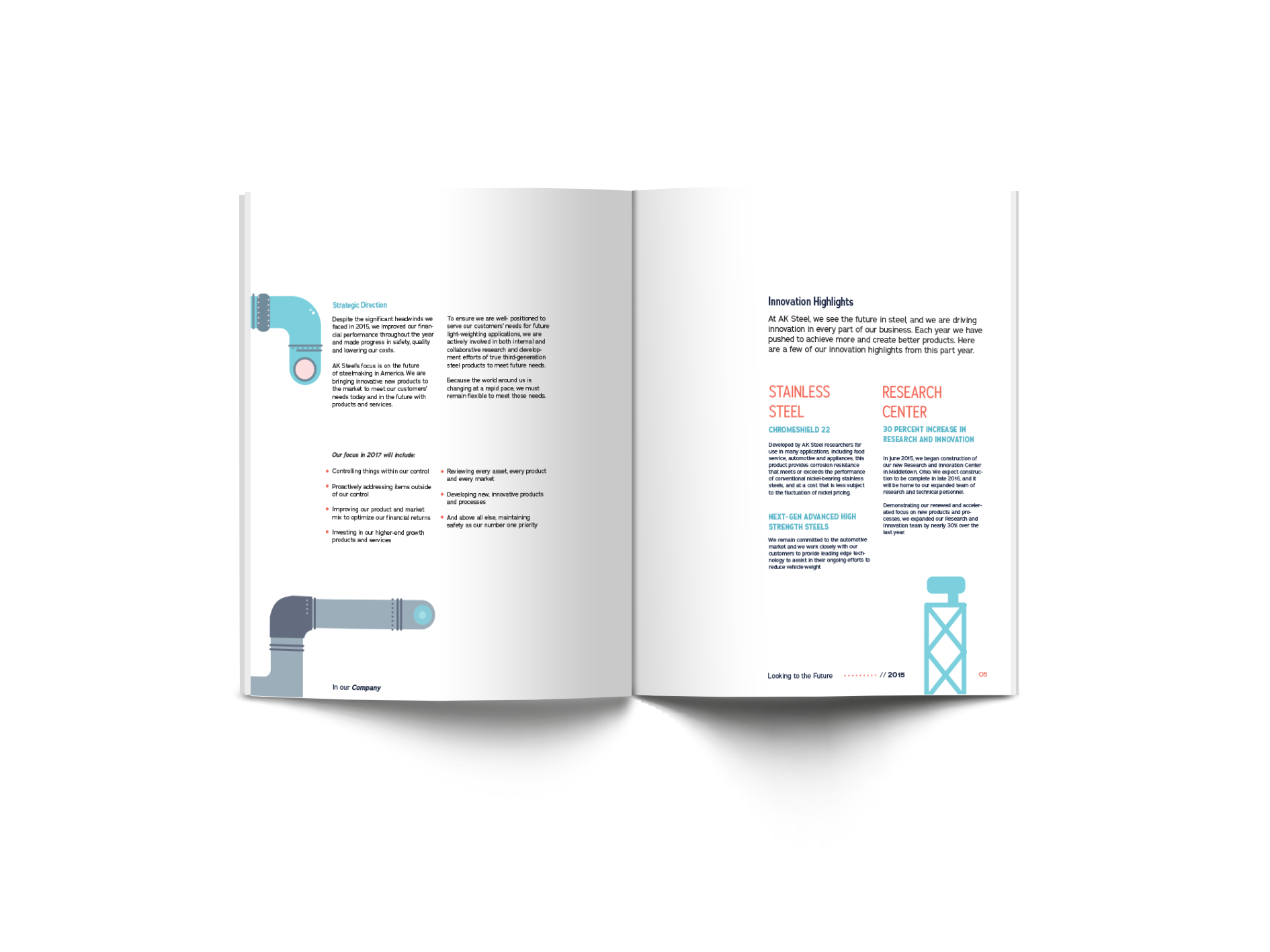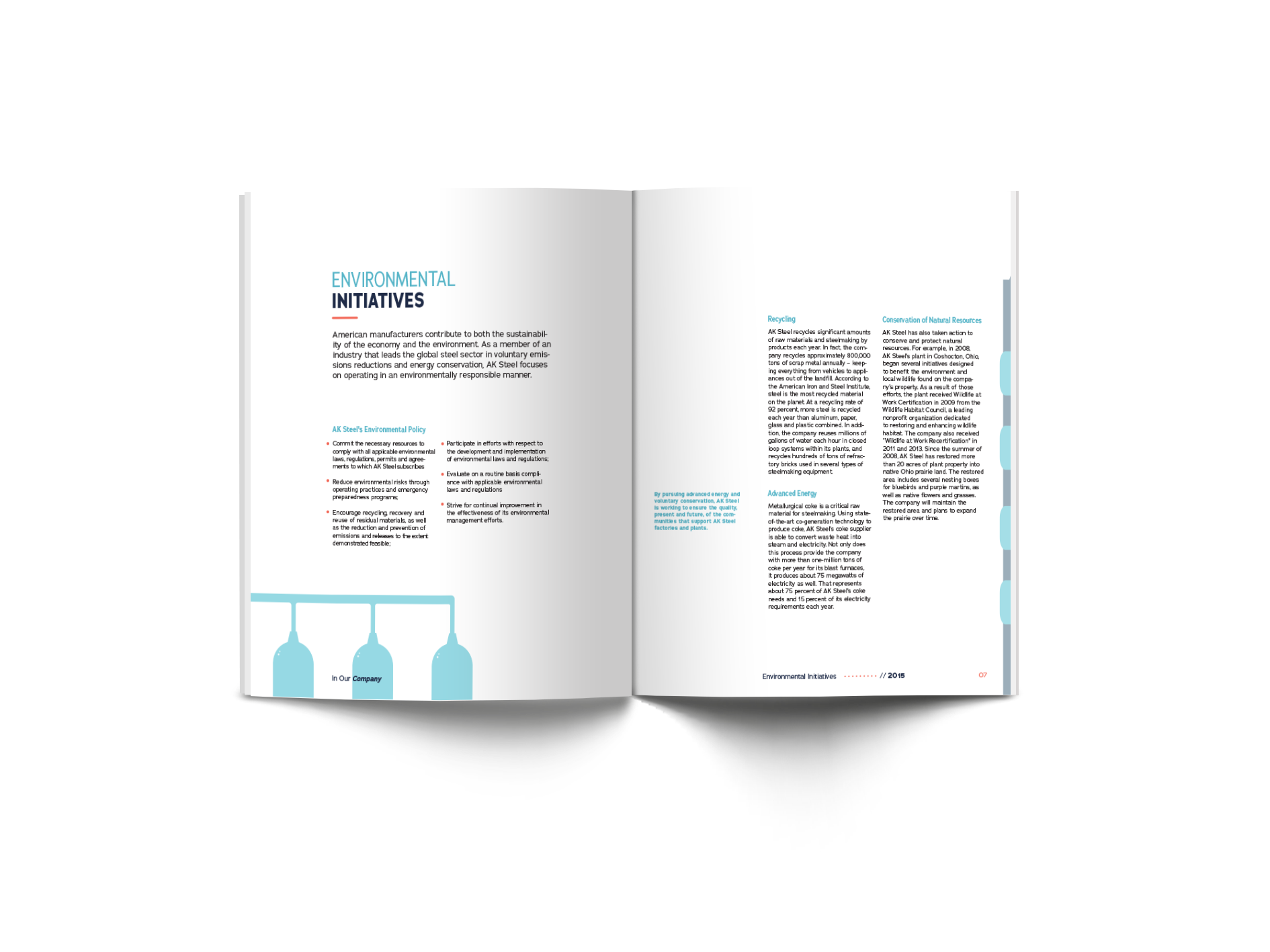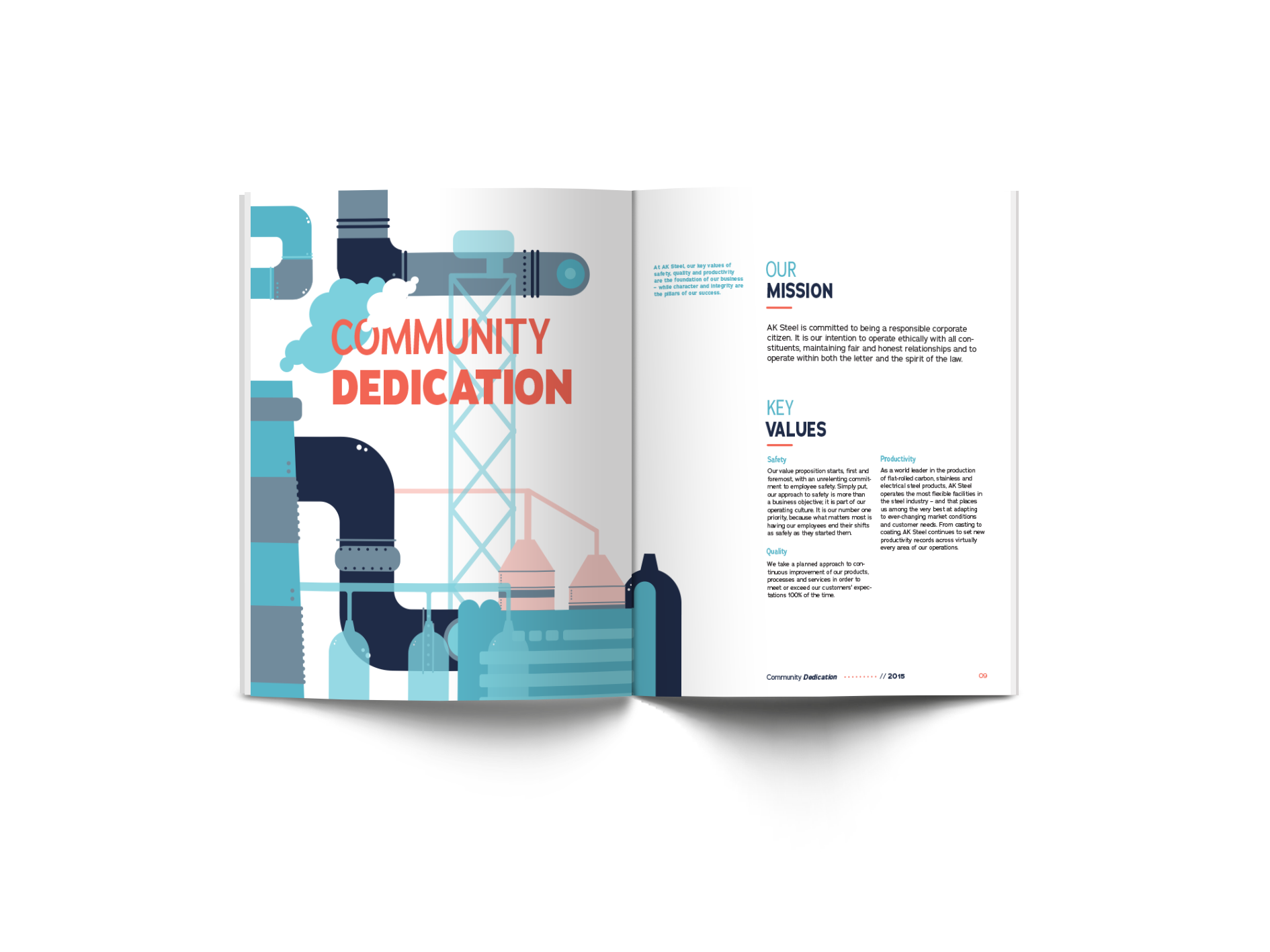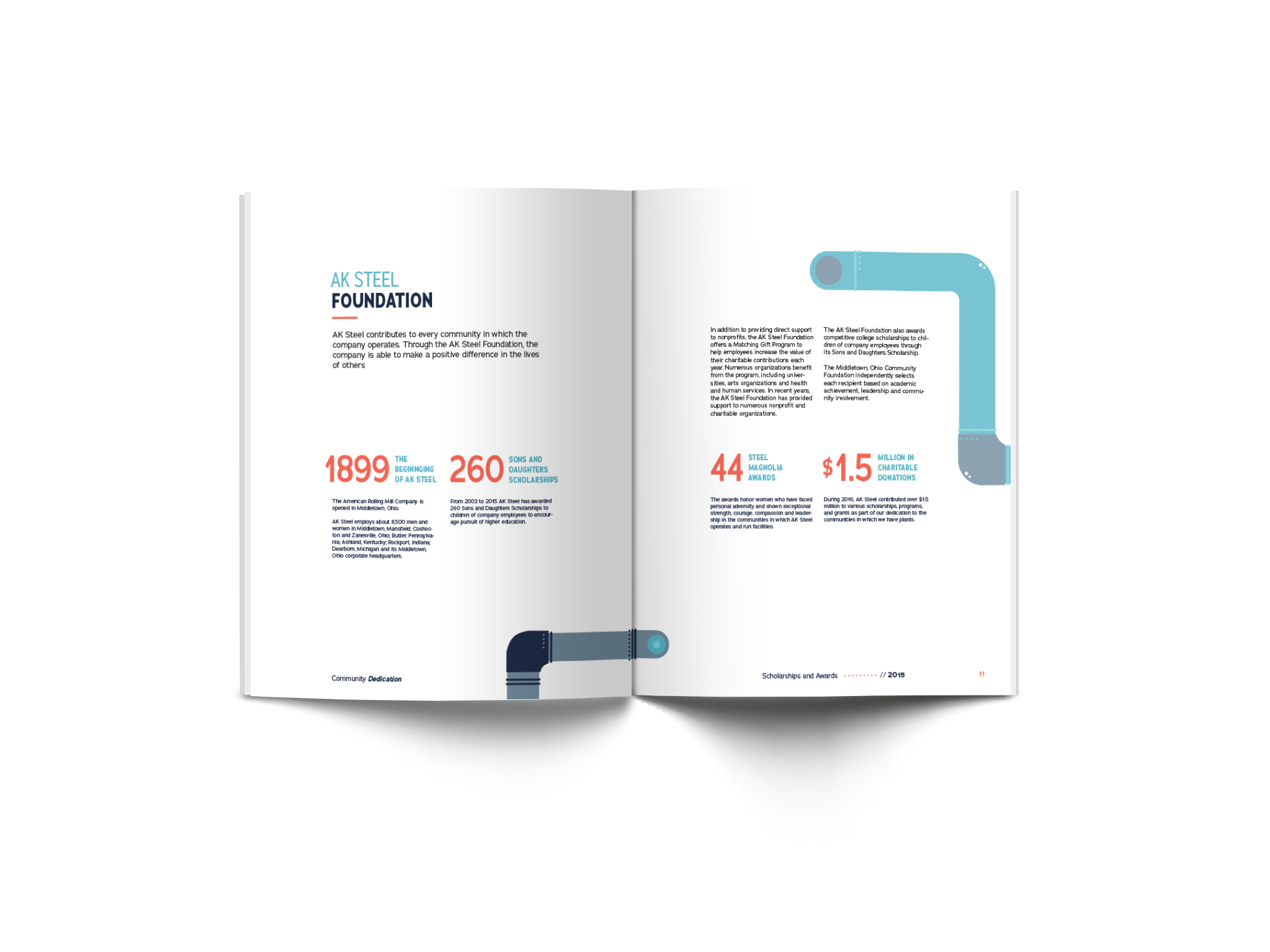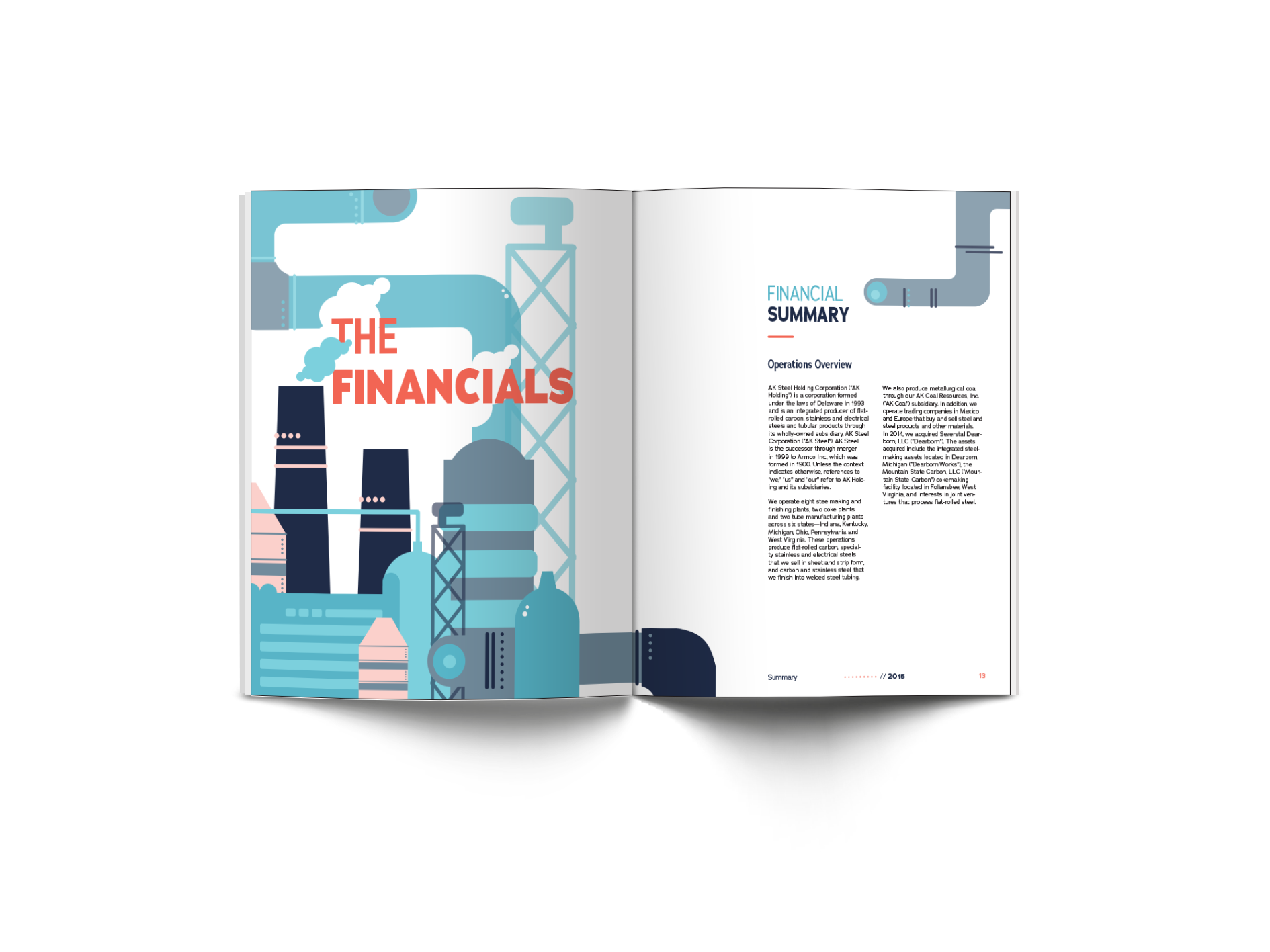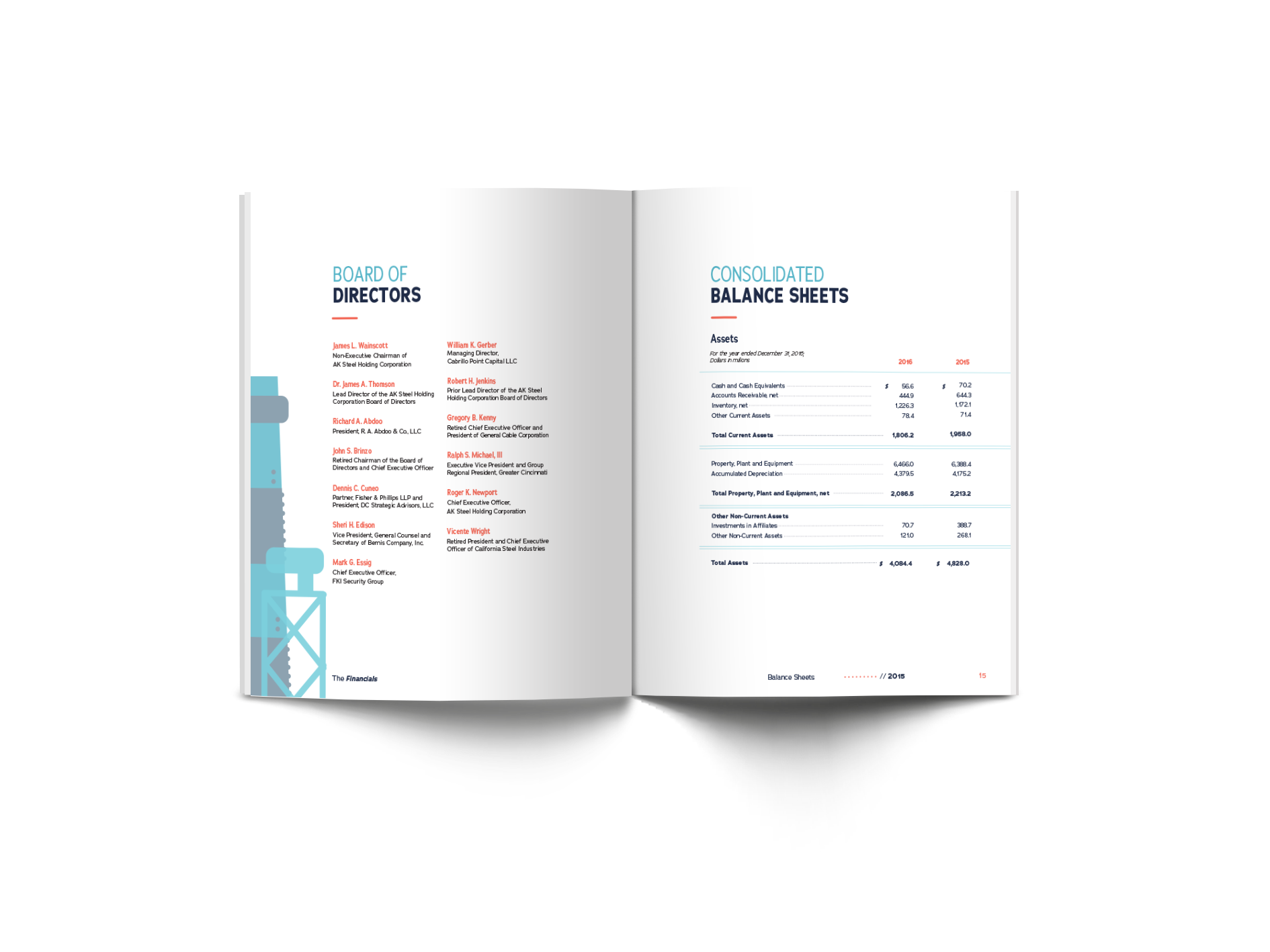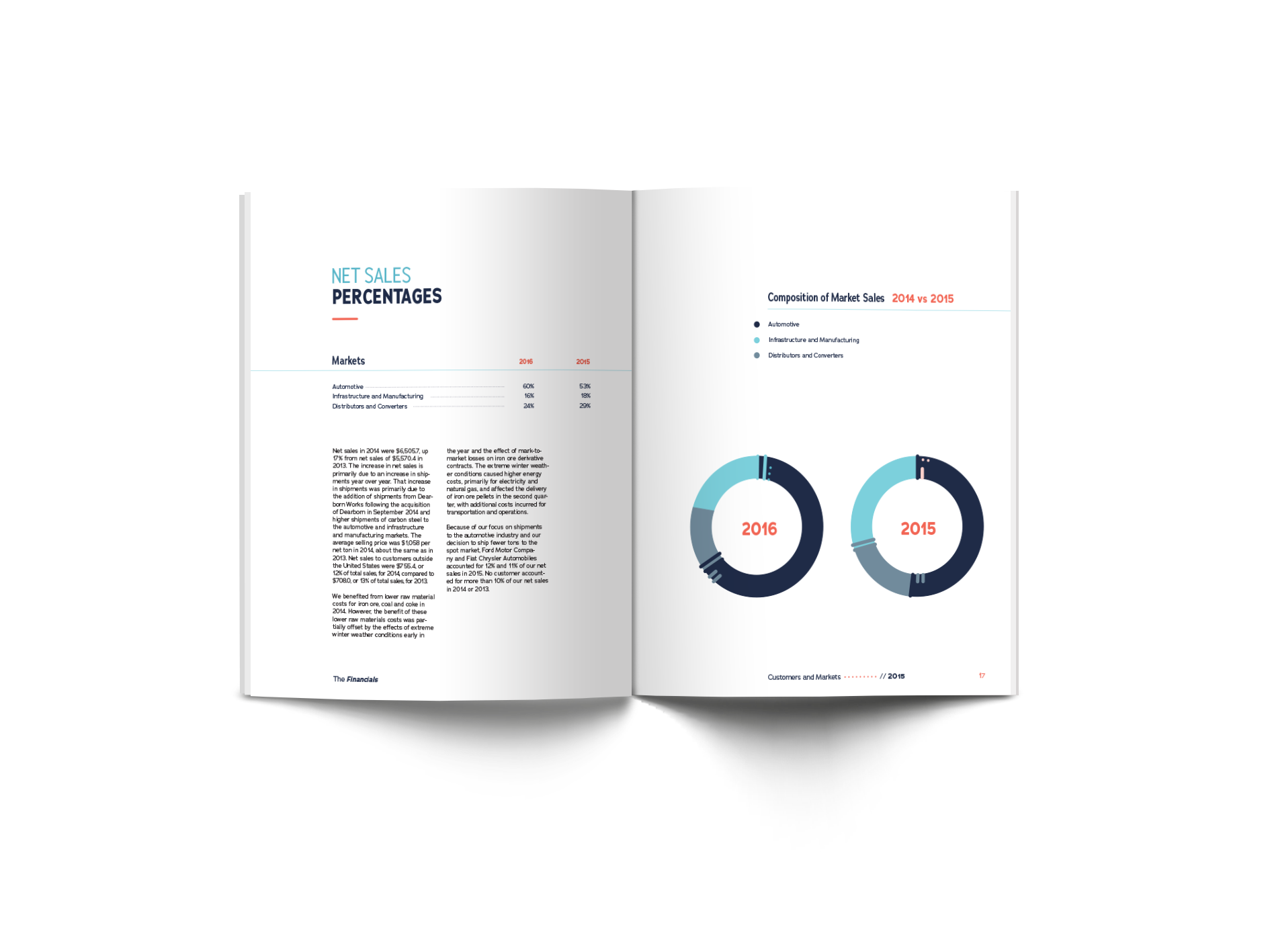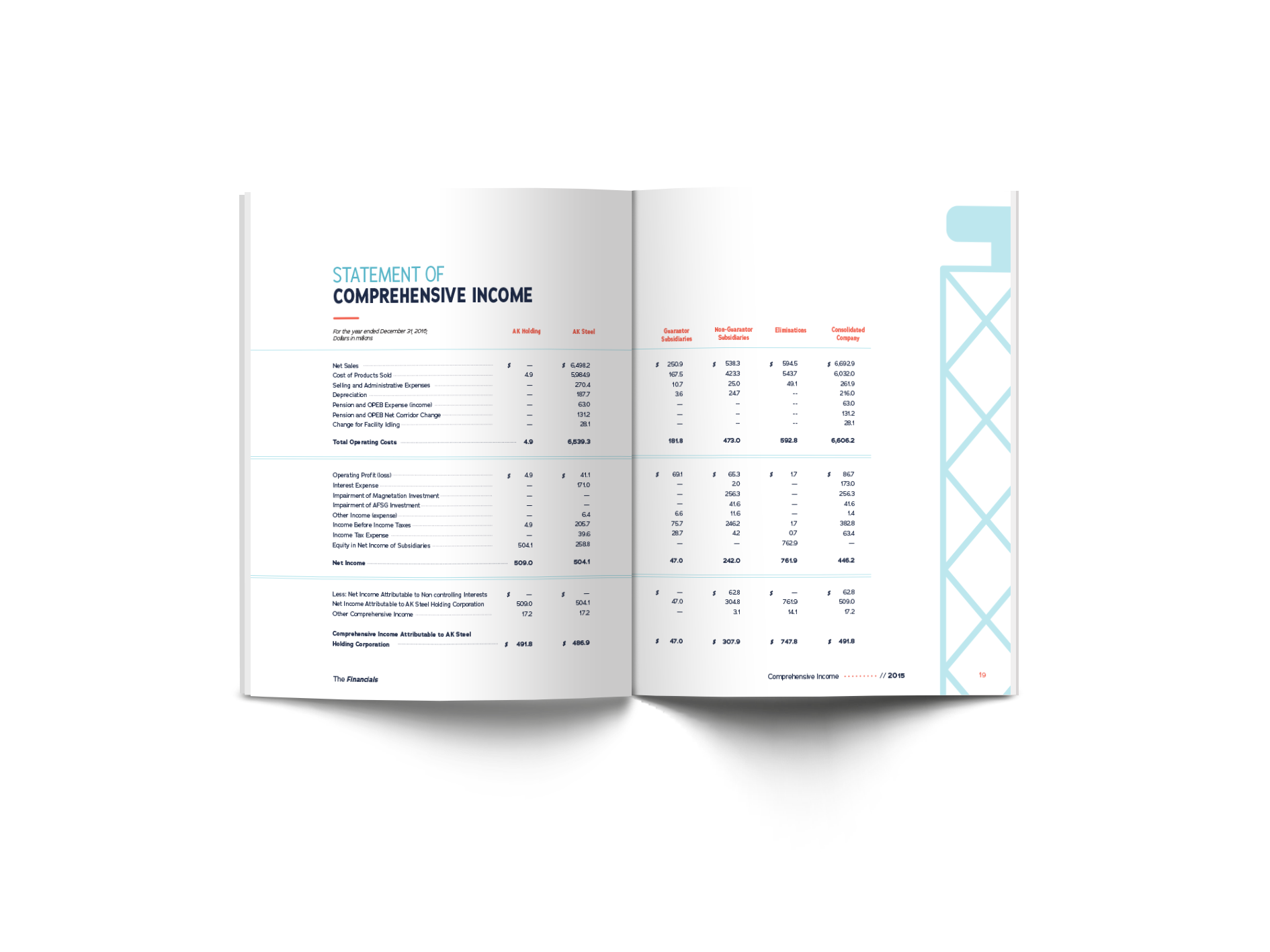 The final piece of this project is an online, interactive version, watch for it to be uploaded soon! Thanks for checking out my work, and don't forget to like!
Take a peek at some other projects!